Please Note International shipper ask for rates on Soaps and Bath Bombs
Products are all Organic and Cold Pressed with the best oils and essential oils. You will love how it feels on your skin !!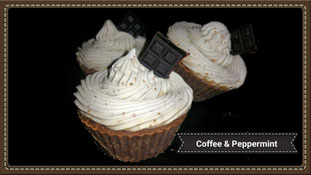 1. The Creamy Feel
Cold process soap made with all-natural ingredients like plant oils and butters creates a creamy lather for deep moisturization. Unlike other soap types, cold process versions penetrate deep into into the skin to help minimize dry itchy skin.
2. Powerfully Natural
The benefits of natural soap making ingredients like coconut oil, shea butter, Mango Butter and olive oil can be lost through the heating process in hot process soap techniques; the cold process method ensures these natural ingredients are better preserved.- But NOT with the cold processed method !!
3. Intensive Scent
Cold process soaps are often fragranced with natural essential oils, like lavender and jasmine, or fragrance oils like chocolate or apple. Because cold process soap takes a number of weeks to fully cure, the scent intensifies over time.
4. Luxurious Lather
Unlike hot process soap, alternatives made through the cold process method can be skilfully whipped for the lightest touch, even floating on water! Cold process soap has the ability to create incredible lather to allow a truly luxurious bathing sensation.
5. Creatively Colorful
Cold process soap making techniques include a level of artistry, with many soaps decorated with swirls, layers of color and all sorts of interesting designs. Some are mixed with natural ingredients for texture while others have a top layer of herbs for an artistic final touch.
We use a proprietary technique to extract and enhance the natural color in the soap. There's absolutely no artificial colors in our soap.  
6. Cold Process Soap, Naturally
Many soap makers choose to work with natural ingredients and the cold process method is ideal to preserve the benefits of plant-derived butters and oils. here we use only the best like virgin olive oil  with coconut oil, shea butter, Jojoba , Mango Butter and hemp oil to create the most nourishing natural soaps. Our artisanal soaps are the result of a number of elements: a combination of natural ingredients, a traditional soap making method and the level of luxury that only handmade products carry.